What To Expect
Before You Come In
Starting after your consultation has been scheduled, our office will contact your general dentist to gather any relative x-rays and pertinent medical information in preparation for your appointment. While we are working with your doctor, you will be helping us out with some auxiliary information relating to your first visit. You will receive a Welcome Package via email from our Treatment Coordinators. Included in this package there is a "Getting to know you" questionnaire and a Medical History form, which you will complete and bring in to us on your appointment day. Alongside the form, there will also be a brochure for you going over a few other details about the visit and our practice.
On Appointment Day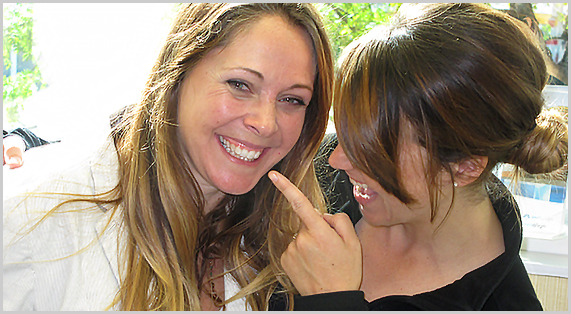 When you come into the office, you will first be welcomed by our lovely reception staff before meeting your Treatment Coordinator. Before you meet our doctors, the Treatment Coordinator will give you a deeper introduction into the treatment process and will gather information from you about your expectations and motivation related to orthodontic treatment. She will also answer any questions or concerns you may have at that point regarding your teeth. Following this, digital pictures will be taken to better understand your goals and are used as a part of your diagnostic records. After spending time with the Treatment Coordinator, Dr. Kimos or Dr. Dayan will thoroughly assess your mouth and then explain to you any further details regarding the treatment process. We firmly believe in being completely transparent in regards to our clients' health, function, treatment, and aesthetics of their teeth.
We truly want our clients to make well-informed decisions on how to proceed with their orthodontic treatments. It is for this reason that we make it a point to spend time with people to help them fully grasp the current circumstance of their mouth. For your convenience, extra time is reserved at the end of your appointment should you want to continue with diagnostic records necessary to complete your treatment plan. We aim to accomplish as much as possible in your first visist. Depending on the complexity of your bite, the doctors may ask you to come for a second Treatment Conference after they review your records in further detail.
Contact Us
Hopefully we've cleared up any misnomers and questions you may have had regarding our first visit process. If there is one or two things left that you would like to have us answer, contact us, and we'll get back to you in a timely manner. This is the first step in your journey to getting a brighter smile and we hope to be there guiding you.