Whether you're wearing braces or Invisalign at our Toronto orthodontics office, at the end of your orthodontic treatment, you will have to wear some retention device. All our hard work can be for nothing without a retention device. Braces and Invisalign do a great job moving teeth to their desired location, but once removed, the teeth will slowly begin to go back to where they were. City Orthodontics prides itself in providing many options to our Toronto Orthodontic patients, whether braces, Invisalign, or the type of retainer they wish to use after treatment. Here are the retention devices we provide to our patients in Toronto wearing Invisalign or braces.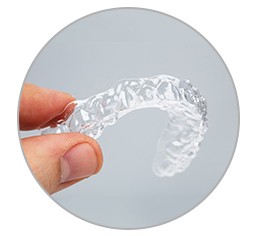 ESSIX RETAINER
Similar to Invisalign clear aligners, these transparent plastic retainers fit snugly over all your teeth and keep them from moving back to their original position. Essix retainers are perfect for patients who have to wear their retainers throughout the day because they are transparent. Just keep in mind, like other retainers and Invisalign, they must be removed to eat, and you should always brush before putting them on.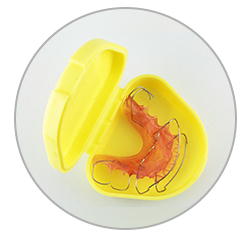 HAWLEY RETAINER
When most people think of a retainer after orthodontic treatments like braces or Invisalign, they imagine a Hawley retainer. These are the tried and true method of retaining your perfect smile after treatment. Made from sturdy acrylic and metal wires constructed to fit your upper or lower teeth correctly. While they are not as discrete as Essix retainers, you can customize Hawley retainers with multiple color options for the resin molding!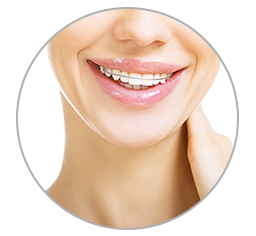 FIXED RETAINER
These retainers are almost impossible to notice because they are bonded directly to the lingual (back) of your teeth. Fixed retainers are great because you never have to worry about taking them out before eating or remember to put them on before going to bed! If you are wearing a fixed retainer, you do have to be cautious when biting as the bonding material may break if not careful. Something else to keep in mind is cleaning your fixed retainer. It's important to be sure to brush around your fixed retainer as plaque and bacteria love to hide out there.
Contact Your Local Toronto Orthodontist Today!
If you have any questions about your retainer or if you have damaged your current retainer and are looking for an Orthodontist in Toronto to create a new one for you please contact our Toronto office today at 416.222.3223. We're always happy to answer any questions you may have and hope to see you soon!